Weed Killers
QUICK LIST:
NOTE: Not all products on this page are registered for sale in all states. Please contact us to verify if a product is available for sale to your state.
---
BurnOut II Weed & Grass Killer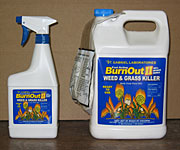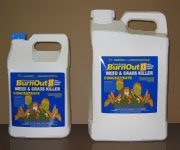 BurnOut ll "New and Improved Formula" for non-selective control of herbaceous broadleaf and grass weeds. Burn0ut II is a foliar active weed control product which contains clove oil as the active ingredient and extracts from vinegar as one of the inerts. It is non-selective to both broadleaf and grassy weeds and is recommended for areas such as borders, driveways, around mature tree bases, around buildings, in fence rows, school grounds and around flower beds. Shake well before using.
Quik-II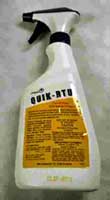 Fast acting!!! See results in minutes!! Kills weeds dead in 4 hours. This contact herbicide is safe to use near trees, shrubs and ornamentals. Cleans up around driveways, vacant areas, flowerbeds and is made from naturally occurring organic material. Three convenient sizes.
Premerge Natural Pre-Emergent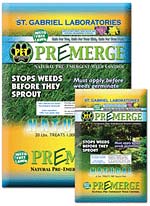 Premerge contains 100% Corn Gluten, a naturally occuring substance and acts as a broadleaf weed preventative. Apply in early Spring, around the time Crocus and Daffodils are blooming.
Corn Gluten Meal
Corn Gluten Meal (9-0-0) is a granular fertilizer for use on established lawns. Covers 2500sqft.
Thank You for visiting Snow-Pond Farm Supply and working toward a healthy planet!