Slug Repellents
QUICK LIST:
Important Note: Rates of use are given below as a general guideline for determining the amount to purchase. Actual rates of use vary, and are listed on the product label. Label specifications should be used to determine actual spray rates.

---
Sluggo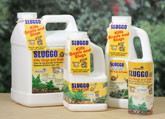 Sluggo by Monterey Lawn & Garden, kills snails and slugs. It is safe, and can be used on fruits and vegetables, berries, outdoor ornamentals, lawns and greenhouses. Application rate is 1# per 1000 sqft. Safe for pets and wildlife. Remains effective after rain or sprinkling. Easy-to-use granular formulation; Shaker can aids in dispensing of product.
Sluggo Plus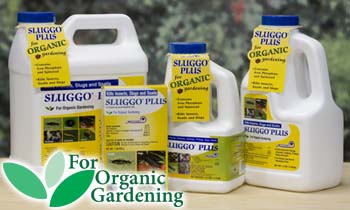 Sluggo Plus for Organic gardening. Contains Iron Phosphate and Spinosad. Insect, Slug and Snail pellets. Use around vegetables, fruit trees, citrus, berries, ornamentals, shrubs, flowers, trees, lawns and gardens. One pound treats 2,000 sqft. Lasts up to 4 weeks. Kills Slugs, Snails, Earwigs, Cutworms, Sowbugs, Pillbugs.
Thank You for visiting Snow-Pond Farm Supply and working toward a healthy planet!