Home Pest Controls
QUICK LIST:
NOTE: Not all products on this page are registered for sale in all states. Please contact us to verify if a product is available for sale to your state.
---
Diatomaceous Earth (DE)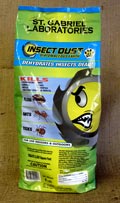 Diatomaceous Earth (DE) is a long-lasting powder (just the shells of freshwater diatoms) that pierces the skin of crawling insects such as roaches, ants, fleas, beetles and slugs causing dehydration and death. Pests don't become immune to its effects. Can also be used as a control for internal parasites in livestock. Mix at a rate of 1% of the ration.
Pantry Pest Trap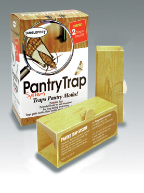 The perfect solution for pests that contaminate food products. Attractive traps are ready to use anywhere. Exclusive BioLure® attracts grain moths, flour moths, meal moths and seed moths. 2 traps and 2 lures per package. Lure lasts up to 16 weeks
AntEater Pantry Bug Powder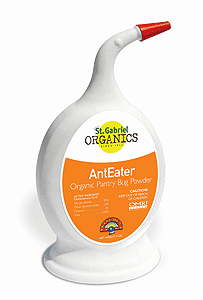 Kills ants on contact in cupboards and pantries. Can be used around stored food. AntEater is certified organic by OMRI.
Flea Traps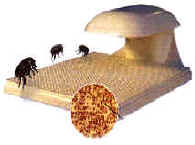 Flea Traps help control flea infestations in homes. This particular flea trap made by Springstar LLC, is safe and simple to use. Fleas attracted to the trap from up to 25 feet away, fall through the grid and meet a sticky end on the replaceable capture pad. Trap catches 4 to 6 times more fleas than other traps. Works year round without poisons, expensive pills or visits to the vet. Capture pads last up to 3 months or until filled with up to 10,000 fleas. Made in the U.S.A. from unbreakable plastic. CSA listed, meets and exceeds UL rating. Patented. Uses heat and light to draw fleas.
Yellow Sticky Traps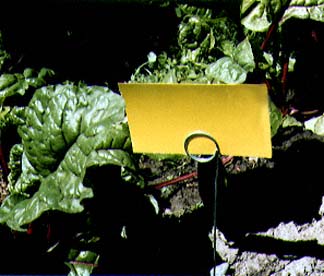 Yellow Sticky Traps are designed for indoor or outdoor use to combat whiteflies and aphids. The 3" x 5" yellow traps fit nicely in house plants and hanging baskets. Traps are pre-coated with adhesive. Simply peel off protective sheet and stake near plants. Item #5130 contains nine traps and three 12" wire holders.
Silverfish Traps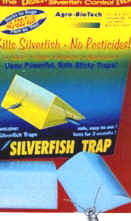 Silverfish Trap by Springstar LLC is packed in 6 easy and safe-to-use, non-toxic traps. These simple and effective traps also catch bristletail, firebrats and other tiny insects. Each trap last for 3 months under normal conditions. The traps are small and can be used safely anywhere. Place traps along the baseboard of walls. These traps are disposable and easy to handle without touching the trapped silverfish or other insects.
Bug Shooter Kitchen Bug Spray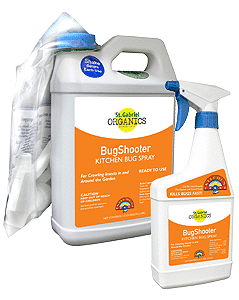 Controls: Ants, Aphids , Leafhoppers, Mealbugs, Fleas, Mites,Whiteflies, Earwigs, Slugs, Mosquitoes,Caterpillers, Crockroachers, Palmetto Bugs and any other crawling insects. All Natural made from Clove Oil and Peppermint Oil. Kills on contact. No noxious odor an be use indoor or outdoor. Harmless to pets,humans and environment.
Hasta la Vista Ant!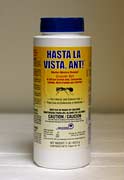 Hasta La Vista Ant! is ready to use weather/moisture resistant granular bait. It kills and controls ants, cockroaches, crickets, mole crickets,and silverfish.
For interior and exterior use.
Thank You for visiting Snow-Pond Farm Supply and working toward a healthy planet!