Moss Control
QUICK LIST:
---
Quik-II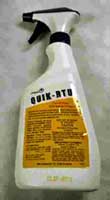 Fast acting!!! See results in minutes!! Kills moss & weeds dead in 4 hours. This contact herbicide is safe to use near trees, shrubs and ornamentals. Cleans up around driveways, vacant areas, flowerbeds and is made from naturally occurring organic material. Three convenient sizes.
Herbicidal Soap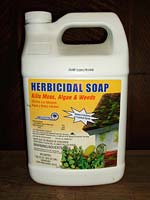 HERBICIDAL SOAP is a fast acting weed, algae, and moss killer. It is also a non-selective herbicide that controls many common annual weeds. It does not stain concrete, pavement, stucco, or wood. Area can be re-sown five days after treatment. Store at temperatures above 39°F.
Thank You for visiting Snow-Pond Farm Supply and working toward a healthy planet!